Memorial Day Coupon – $10 Off any Carbon or Curve Helmet
(Now thru Monday)
Use Coupon Code MAGA at checkout to receive your discount.
♦Real Carbon Fiber and Fiberglass♦
Lighter, Stronger and Safer
Don't be fooled by the cheap ABS plastic shells or carbon fiber "look" of lower-priced biker beanie helmets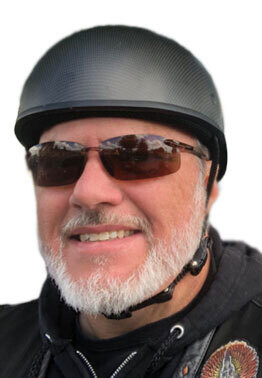 GOT MUSHROOM HEAD?
FIX IT with a  HamrHead Helmet, The World's Smallest DOT Helmet and Lightest DOT Helmet
Blackbeard's Gear is the authorized supplier of the Hamrhead Helmet, the worlds lightest, strongest and smallest low profile DOT certified half helmet.
REAL CARBON FIBER AND FIBERGLASS, not ABS Plastic like the other cheaper biker beanie helmets.
REAL CARBON FIBER AND FIBERGLASS, not Carbon Fiber "Look" like Badass or MicroDot
The HamrHead Helmet comes in three models, the original HamrHead Shorty, the HamrHead Curve Matte Black and lightest and strongest HamrHead Curve Carbon Fiber.
All of our HamrHead Helmets come with the fast release ratchet chin strap, no D-Rings ever.
HamrHead Helmets weigh less than a 16 ounce bottle of water!
HamrHead Helmets are the ones you have been hearing about and are the Direct Replacements for your old Akoury Helmet.
We are proud to be an American Company and we ship immediately from our warehouse in the great state of South Carolina.
Our helmets are never dropped shipped from overseas like the cheaper brands.  
We have all sizes in stock, so order one now.  Helmets normally arrive at your door in 1-3 days.